Mr. Potter
GMG Mascot & Nuisance
About Mr. Potter
Humble family business to petty theft.
Mr. Potter is a lifetime resident of Pottstown, tracing his family line back to the Potts family, founders of Pottstown, PA who settled the area in 1752. He needs more than one home and doesn't care where he finds it. However, he seems to have settled into the Good Marketing Group premises.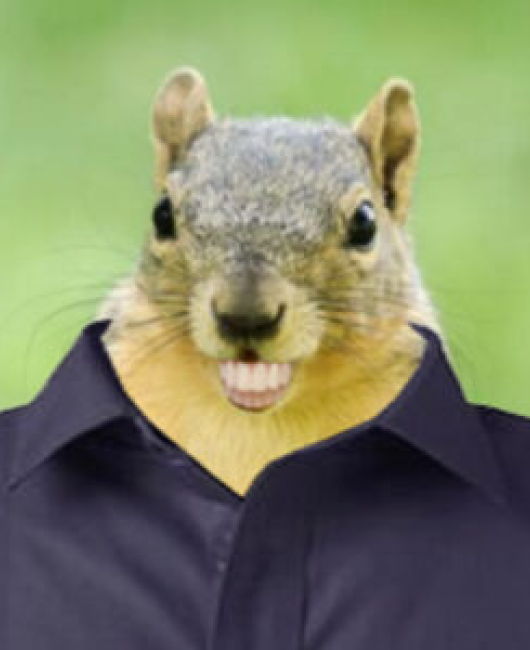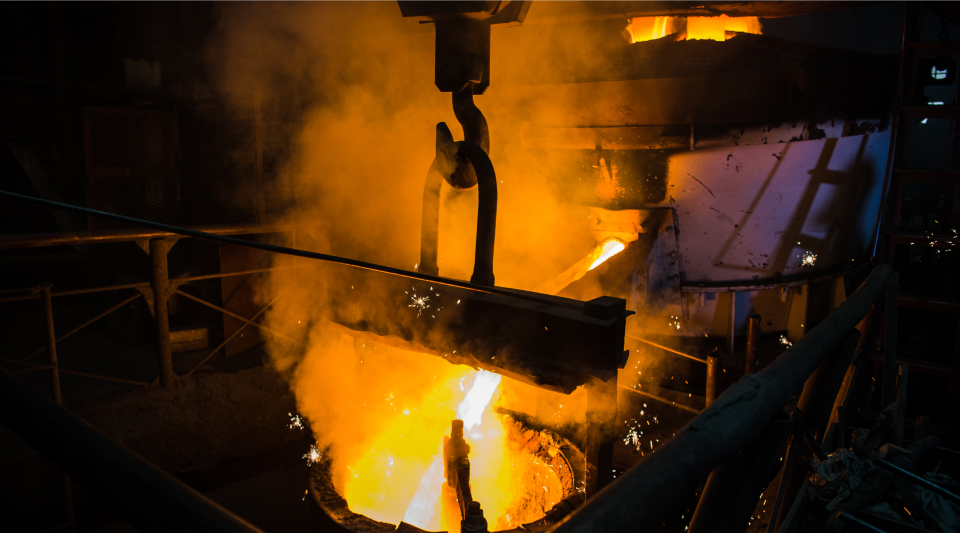 The Family Iron Works
Potts and Potters go in different directions.
Through a series of family events involving switching the family empire from iron forge to nut gathering, Mr. Potter's side of the family became "Potter" and moved out into the forest. As the American Revolution raged on and southeast PA was in the heart of it, it seems the Potts family made the wiser decision to remain in iron works. The nut gathering empire was short-lived and a little nutty.
Hard Times For A Squirrel
Nut gathering empire gets cracked!
As the Potter Nut Empire dwindled, Mr. Potter went back to school for a change of careers. Mr. Potter is a graduate of Chestnut Hill College, with an MBA from the Wharton School of Business at Penn. He has an extensive background in campaign planning and opening zip-lock bags. Before coming on board with Good Marketing Group, Mr. Potter served as Head Nut Sorter of the Mrs. Smith's Pie factory in downtown Pottstown, PA. Most recently he served as Sporting Goods Department Manager in the Coventry Mall Sears, which is now closed.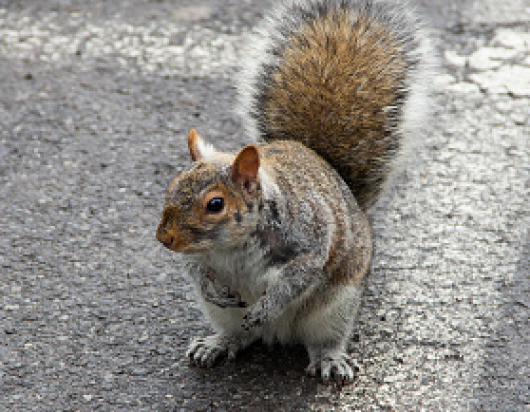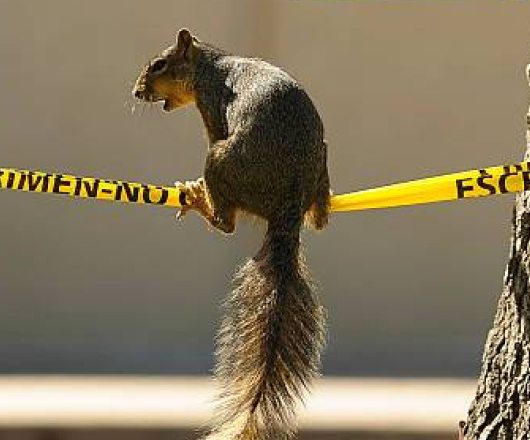 Turning To Crime
Charged with breaking and entering.
With work being scarce after the Mrs. Smith Pie Factory layoffs and closing of Sears, Mr. Potter found himself inside the GMG office looking for food and supplies… without an invitation! Watch the discovered footage below…
Mr. Potter's "Super Hero" Alias
The Infiltrator
SUPER SKILLS:
Mr. Potter possesses vast and incredible powers granted to him by Earth's yellow sun. With super-strength, flight and a fierce appetite, Mr. Potter can get in quick and stand up to almost anything forcing him out. He is able to tear through plastic bags and destroy mini-blinds at the speed of light.