NESPA Pool & Spa Convention 2024 – GMG Exhibit Booth #TBD
VISIT US IN BOOTH #TDD
We will be exhibiting this year at the NESPA Pool & Spa Show in Atlantic City, New Jersey! We are excited to see old friends and make new ones!
Created For Pool & Spa People By Pool & Spa People
Our education conference has been reimagined to maximize the benefits of interactive classroom learning, allowing your entire team to engage with industry peers and benefit from face-to-face interactions with industry experts teaching on the most in-demand topics.
Learn All Day Long
To accommodate the high demand for education at the Show, we are now offering sessions in the morning and afternoon. Choose the times and topics that work best for you. Send your staff to more training while you and your executive team hit the Show Floor. Over 6 hours of learning are available each day!
Experience Live Education on the Show Floor
The Training Wall has grown again! Building on the success of the collaborative presentations offered at our The Pool & Spa Show Experience last year and the learning benefits from interactive demonstrations from the Training Wall, we are creating a new Show Experience for 2024. Take part in live training, engage with industry experts, and take advantage of the chance to learn by doing.
---
To schedule time with your marketing superheroes, click below:
COMING SOON!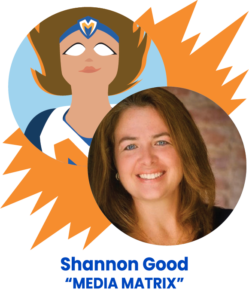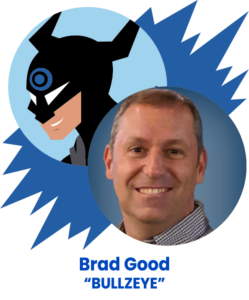 Speakers
Brad Good

Partner, "BULLZEYE"

My philosophy to grow and compete in a crowded industry is this: understand what is the unique need for each business to succeed in an ever-changing, fast-moving marketplace and then meet those needs in an affordable and timely manner. We have talked with many of you in person at national and regional industry events about these unique needs, and then we go back to our team and come up with solutions for you. This is why we have become the trusted expert in home services marketing.
* * * * *
Brad's Superhero Alias: BULLZEYE
SUPER SKILLS: In the dark corners of his office, Brad is analyzing data to catch the right prospects for the targeted marketing efforts of his clients. He can be found fighting off marketing villains, that seek to disrupt response rates on a daily basis.

Shannon Good

Partner, "MEDIA MATRIX"

"I always start with the who, what, when and why. WHO is your target audience! We are our client's target audience, and we know WHAT it's like to be a small business owner. That is WHY our clients choose us to manage their marketing WHEN they are running the rest of their business!"
* * * * *
Shannon's Superhero Alias: MEDIA MATRIX
SUPER SKILLS: She uses her creative powers and proven media strategies to execute the best online and offline marketing solutions for her clients